The JJF Xtra

Another trick kite from Level One, the Jumping Jack Flash or JJF for short. This is the Xtra version. Something special
What is an Xtra? Well, Jens from Level One did a few Limited Editions of the JJF and one was made with a silicone coated cloth. Water resistant.
Very cool in the rain, the water just slides of it, it looks nearly like a wide waterfall ...


Wingspan: 207 cm, Height: 92 cm, Keel length: 83 cm, Gewicht: 269 gr.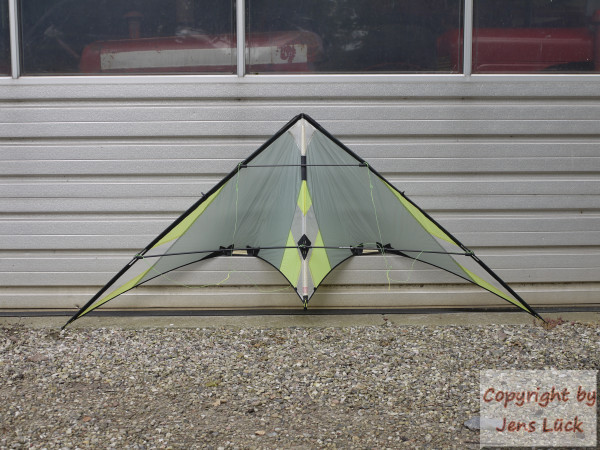 ---
www.toryu.de