The Machine

The Machine from Ron Graziano. He was "the" or was at least one of the best trick pilots in the USA around 2005.
He did build a some Machines for himself, a few for friends and two or three to auction them off to collect money for kite festivals. Nowadays .. my guess there are about 8 still "alive" ...
It is a legendary kite and justly so! It is the best trick kite I own, at least for me, I can't imagine to part with this kite ever !

Wingspan: 238 cm, Height: 100 cm, Keel length: 92,5 cm, Weight: 328 gr.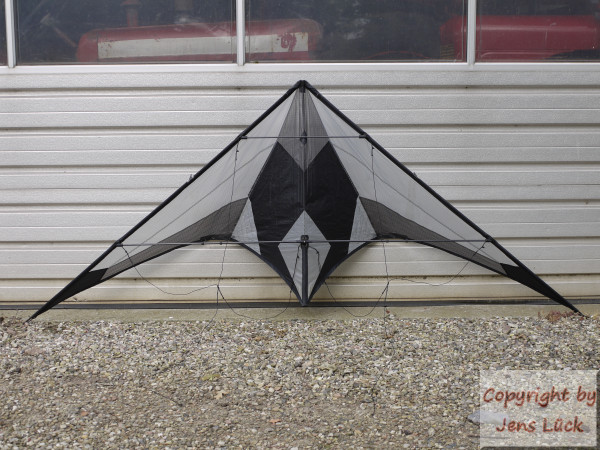 ---
www.toryu.de