The Mamba ul

The Mamba is a design by Ken McNeill and his company "Blue Moon kites". In 2017 he announced that he will stop making Mambas, so I had to get one of the last in my own "Rasta" design.
But due to public demand he builds them again (2019).
Big, lots of cloth and a flat sail, even with 3 standoffs on each side it flies in light winds (it is a ul!) and is a classic oldschool kite, precise with a few tricks sprinkled in ...

Wingspan: 240 cm, Height: 115 cm, Keel length: 910 cm, Weight: 233 gr.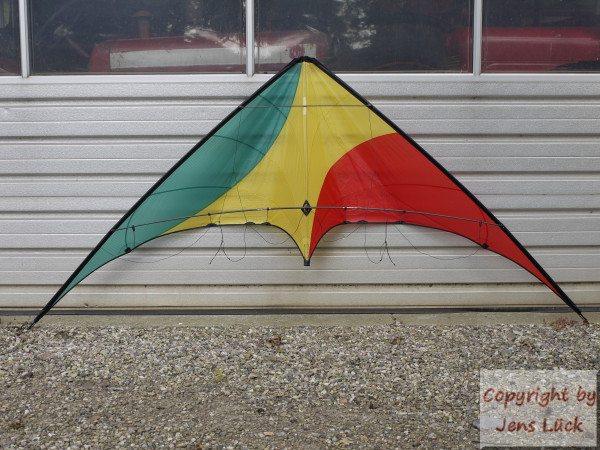 ---
www.toryu.de