The Mantis

What can I say ... I really like kites made by Ken McNeill (Blue Moon Kites). This is after the AirFX uand the Diabolo my third kite from Ken, but the first one he made for me.
The building quality you get from Ken is really first choice!
Much more tricky that my other three kites from Ken, but a nice mixture between modern and old school.
You can feel the evolution ...

Wingspan: 239 cm, Height: 106 cm, Keel length: 91,5 cm, Weight: 307 gr.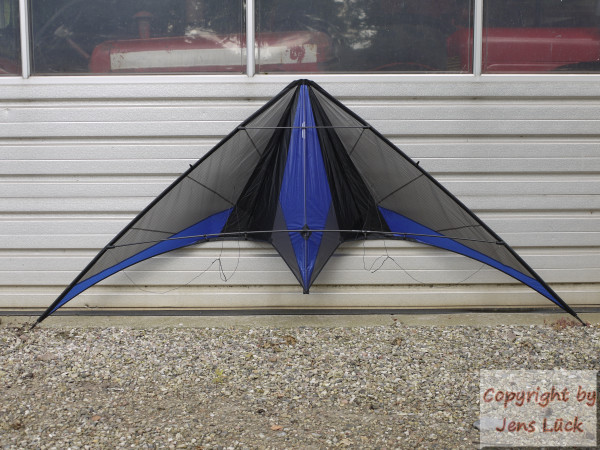 ---
www.toryu.de