The Minikite

Nope .. not a trick kite ... but fast ...

Don't ask me where I got it from or how long it took me to make it fly, but you really have get used to it. So small and on so short lines ... you feel you fly a mosquito ...
And believe me, I can only handle it for minutes, talk about nerve wracking.

Spannweite: cm, Höhe: cm, Kiellänge: cm, Gewicht: gr.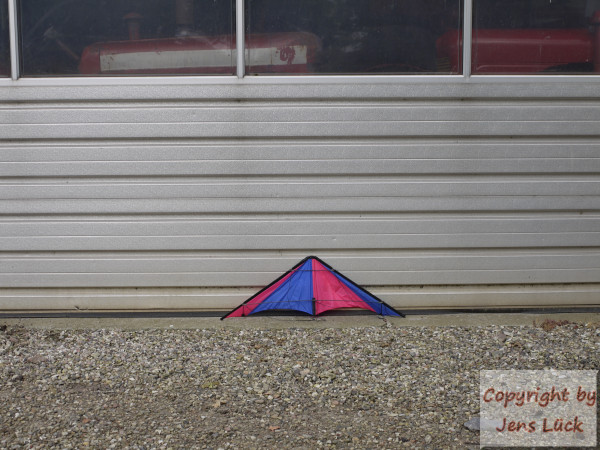 ---
www.toryu.de