The NRG ul

The NRG ul from Alphakites in Germany (Heiko Eikenberg). Definitely one of the premier kite companies. Better quality than from 99% of the rest, even better than Blue Moon kites in my opinion.
Heiko doesn't do compromises, you see it in his quality work, how he frames the kites and ... in the prices.
I loved the kite the first time I had on the lines, super precise, doing all tricks and the kite has lots of character. It doesn't get much better than this.

Wingspan: 240 cm, Height: 99 cm, Keel length: 92 cm, Weight: 262 gr.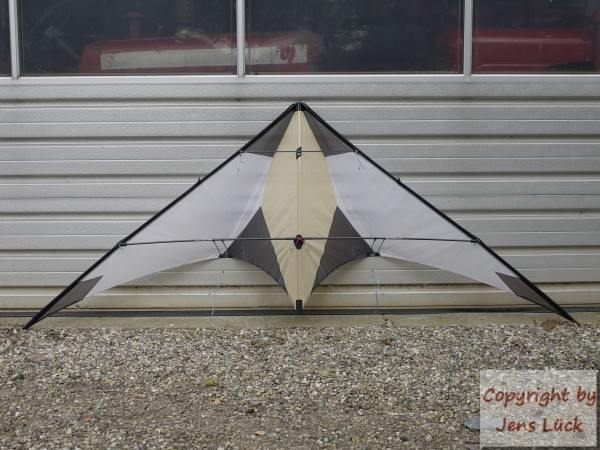 ---
www.toryu.de