The Return

Another design of Birger (nickname "Ulzburger") the designer of the EOL. The Return is an OSTK (Open Source Trick Kite) plan. Mine is made from a sail I got as a gift from Birger.
It is a fantastic trickkite, flies early even in the simple P200/PT5/6mm configuration. Precise, medium pull, very trickable and very good natured.
I very highly recommend you build this kite if you want to build yourself a modern trick kite for resonable money. It flies as well than most store bought kite.

Wingspan: 227 cm, Height: 92 cm, Keel length: 84 cm, Weight: 263 gr.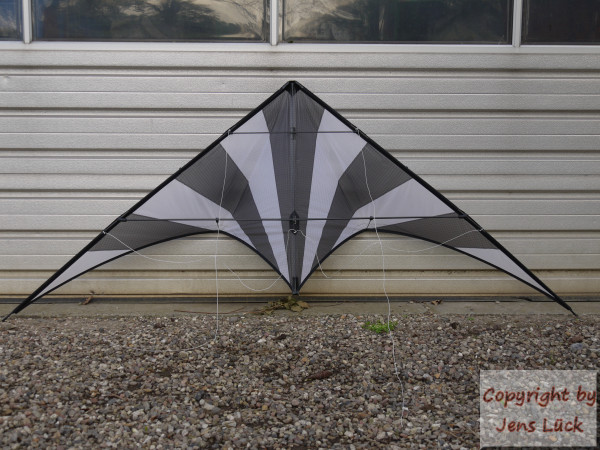 ---
www.toryu.de