The Sea Devil ul

Ok, ok, I have to admit .. it is a knockoff of Liam Hoacs (Sky Sport Designs) original Sea Devil. And I do not support that, normally ...
But this one actually flies better than the original (tested it directly side by side with the same lines one after another) and I want to show it because I use it for night flying.
A very nice trick kite, not a 100% up-to-date anymore, but a lovely ul. And it shows what wonderful kites Liam Hoac designs. Check him out!

Wingspan: 230 cm, Height: 91 cm, Keel length: 82 cm, Weight: 271 gr.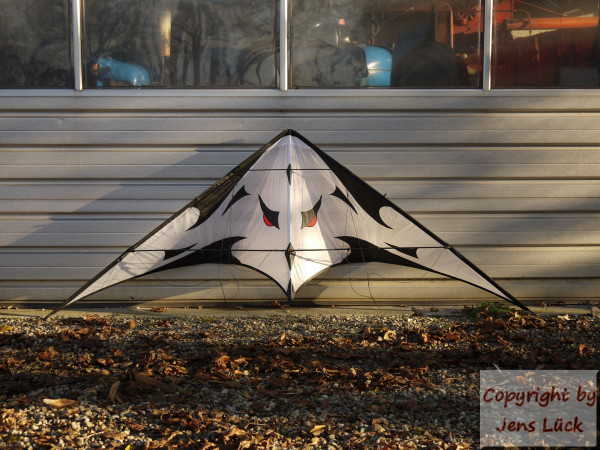 ---
www.toryu.de