The Silver Fox 2.3 std

The 2,3 m sized version of the SilverFox from Flying Wings as a standart. I also own his big brother, the 2.5 m version.
A very nice freestlye kite in a sea breeze. It is quite pitchy, a bit heavy, but that works fine for winds from 13 km/h (8 MLH) on.
I own it now for quite some time and whenever I am on a beach it is out of my bag ...

Wingspan: 232 cm, Height: 94 cm, Keel length: 86 cm, Weight: 365 gr.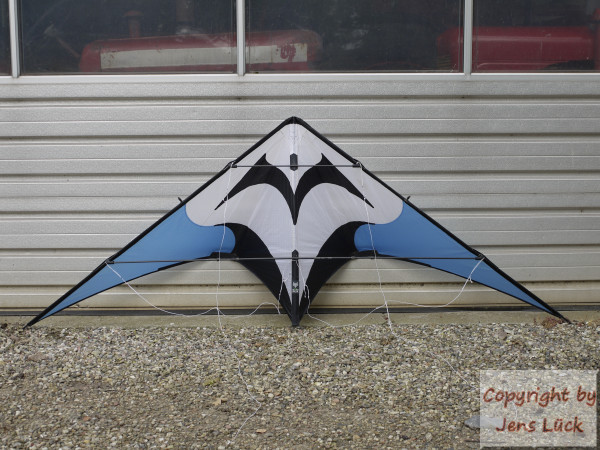 ---
www.toryu.de