The Siver Fox 2.5 std

The Silver Fox 2.5m from Fyling Wings, now that is a very nice kite. I owned the ul before and hated it. The ul weighted 358 gr. !
Even this kite doesn't weights 357 gr (12.6 oz) like Flying Wings promises, but 395 gr (14 oz)! But contrary to the ul the std flies well balanced and is nice and tricky.
I really like that kite and fly it often ... although I prefer the Duende 240 ... but then I prefer the Return over the Duende 240 ...


Wingspan: 245 cm, Height: 95 cm, Keel length: 93 cm, Weight: 395 gr.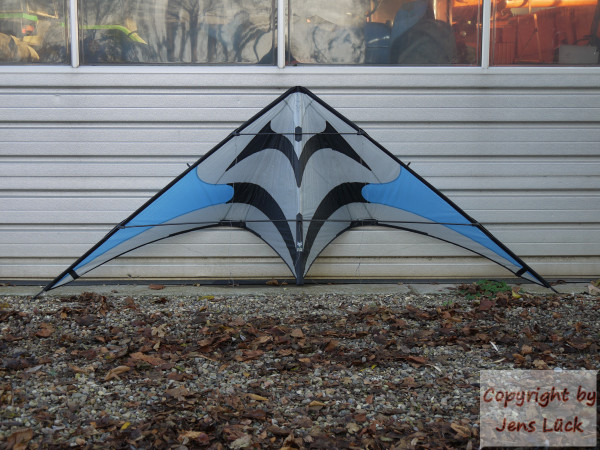 ---
www.toryu.de