Sixth Sense

This kite was planned to be sold commercially, but later on Davide Equizzi, the designer (yes, an Italian
), decided to publish it as a free plan.
My Sixth Sense was made by a kite builder in the Netherlands and bought by a colleague from the german "Kiteforum" who sold it then to me. Had to change a few things back to plan!
But now it flies sweet, even in light winds and makes the nicest Tazmachines and wonderful Cometes ..

Wingspan: 242 cm, Height: 99 cm, Keel length: 92 cm, Weight: 309 gr.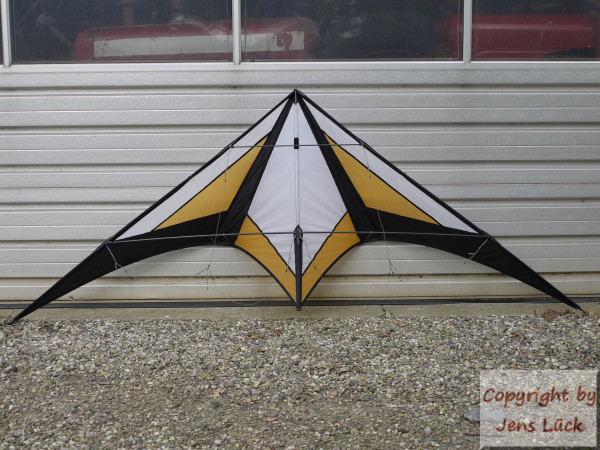 ---
www.toryu.de