The Slide competition

The Slide competition was made by Elliot, a big kite company in Germany. The kite has Dynamic tubes, of which I am normally not fan of, but in this kite they work okay.
Especially if the setup is changed after the instructions by PAW (Peter Maternus). Suddnly the kitec changes from nice to very good!
Tricks, tricks, tricks ... light wind performance, still can take a lot wind. That kite get a 100% better with the mods and is really a joy to fly!

Wingspan: 210 cm, Height: 97 cm, Keel length: 92 cm, Weight: 234 gr.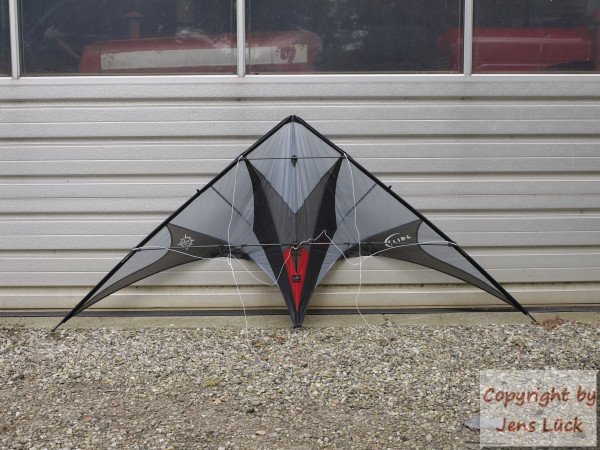 ---
www.toryu.de