The Stranger Level 7

The Stranger Level 7 by Flexifoil, designed by Andy Preston. The name is correct .. strange at level 7 ...
Either you forget everything about trick kite flying or smoke a nice fat doobie before you start .. well perhaps two would be better ...

But man this is a funny piece and I don't think I will part with it ... hmmm, I have it now 10-12 years?

Wingspan: 186 cm, Height: 104 cm, Keel length: 99 cm, Weight: 362 gr.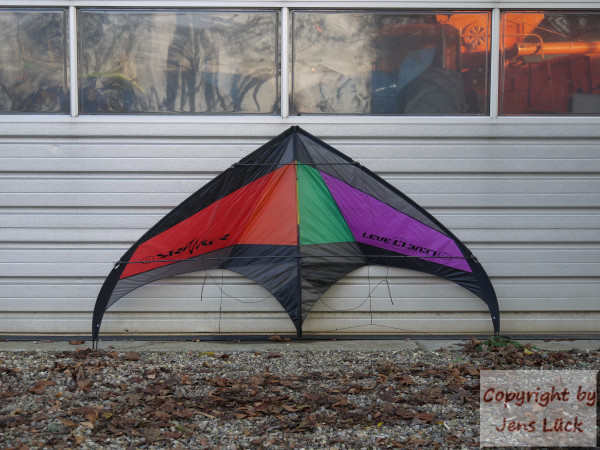 ---
www.toryu.de